WELCOME TO THE MASTER CLASS!
You are ready for the next level of alignment so that you can attract an even higher level of energy.
Let's do this together. Are you ready to take your vibration to new levels to attract more of what you truly desire in your life?
The difference between this course and the Introductory course is that we are going to work together to get your energy systems vibrating high.
You will receive 3 FREE Personal Energy Clearing and Repair sessions for the next 3 Wednesday mornings. Please email me at holistichealth@brigitini.com with your goals and any challenges at this time.
The energy clearing and repair will begin between 5 am and 6 am and end by 7 am.
I will email you with any information that may be helpful for you.
First things first, let's get you the education you want and let's start clearing the energy. Please remember to email me by Tuesday evenings prior to the clearing @ holistichealth@brigitini.com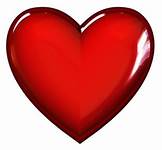 Now that you have learned how to manage the basic components of your energy system, you are ready to learn how the energy of the deeper patterns continue to drain life force.
In the following two classes you will learn more about:
How the trauma of past continues to run your life in the background and how we shift it.
Why you can understand on an intellectual level how to reach your goals, and where the energy stops you.
How the thoughts of others have influenced your energetic systems and what needs to happen to clear that which is not your truth.
In addition to the lectures, and the recorded clearings, you will receive 3 FREE Personal Remote ENERGY CLEARINGS & Repair, to support your alignment and life force.
In our live sessions together we will begin to address the energy that gets in the way of fulfilling your highest blueprint and clear it so that you can you move your life forward in alignment with the truth of who you came to this planet to be.
If you wish to contact me at any time during your process, feel free to call me at 508-414-8770 or email holistichealth@brigitini.com
I look forward to working with you!
Blessings, Tina